TURSAC – 10 MINUTES FROM LES EYZIES AND 15 MIN FROM MONTIGNAC – LASCAUX
Make a leap of 35000 years in the past to the footmarks of our ancestors and set out on a journey to the heart of our origins from Neandertal to Cro-Magnon.
Nested in a dell in the heart of the Vézère Valley, Prehisto Park has been realized with the Institute of Human Paleontology under the supervision of professor HEIM, anthropologist at the Museum of Natural History in Paris. Situated in a shelter of foliage, the pedagogic trail, accompanied with sound, will allow you to discover scenes of everyday life of Neandertal and Cro-Magnon, and to explore the world of prehistoric animals and plants.
The explanatory panels, placed along the trail, make a real scientific and educative approach possible to the daily life of prehistoric man.
Nature track
Discover along this track the plants from prehistory until today and how our ancestors took advantage of their merits.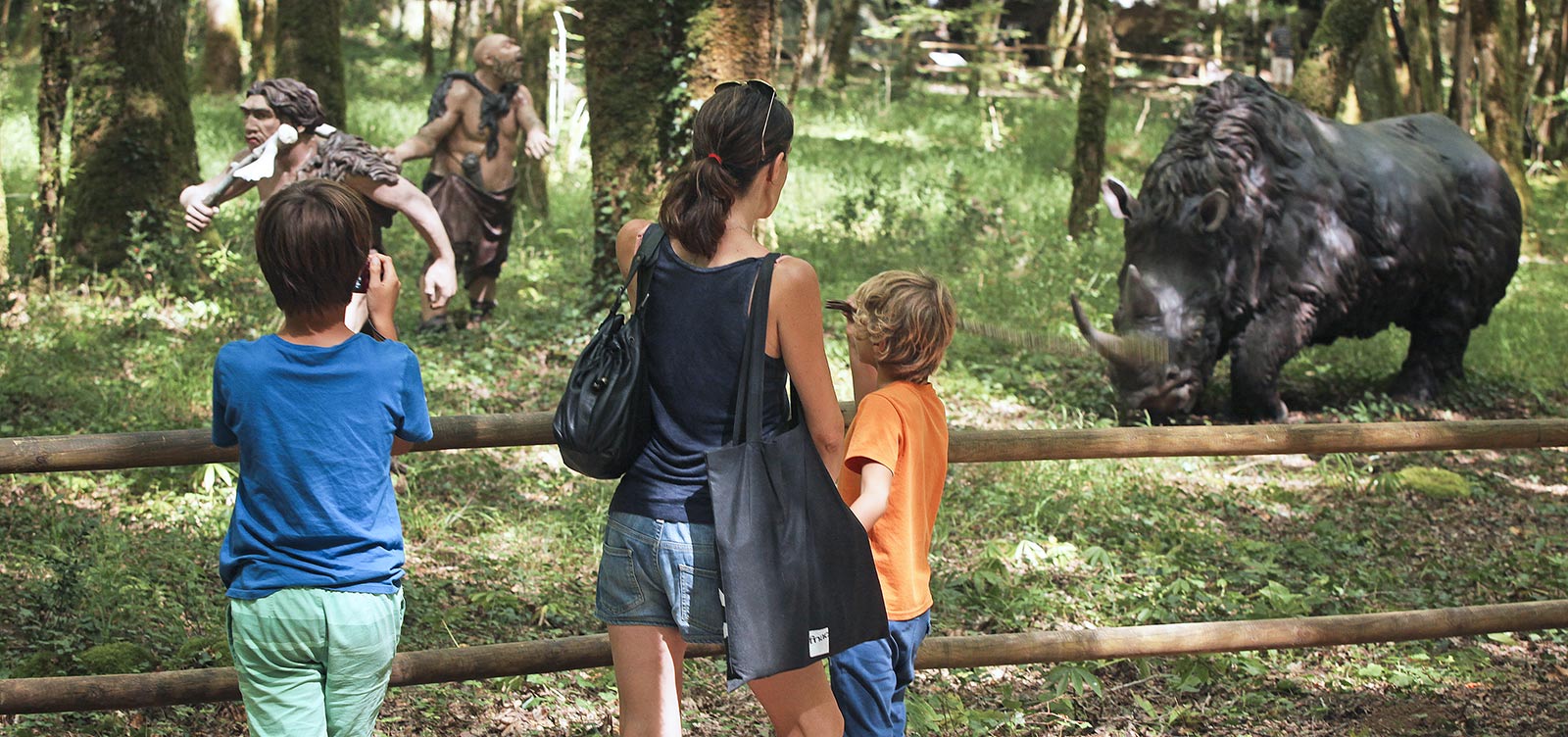 Footprint track
Act like a tracker and become aware of the traces of the emblematic prehistoric animals.
You will notice and unravel the hidden footmarks along the way and discover animal life in prehistoric times that way.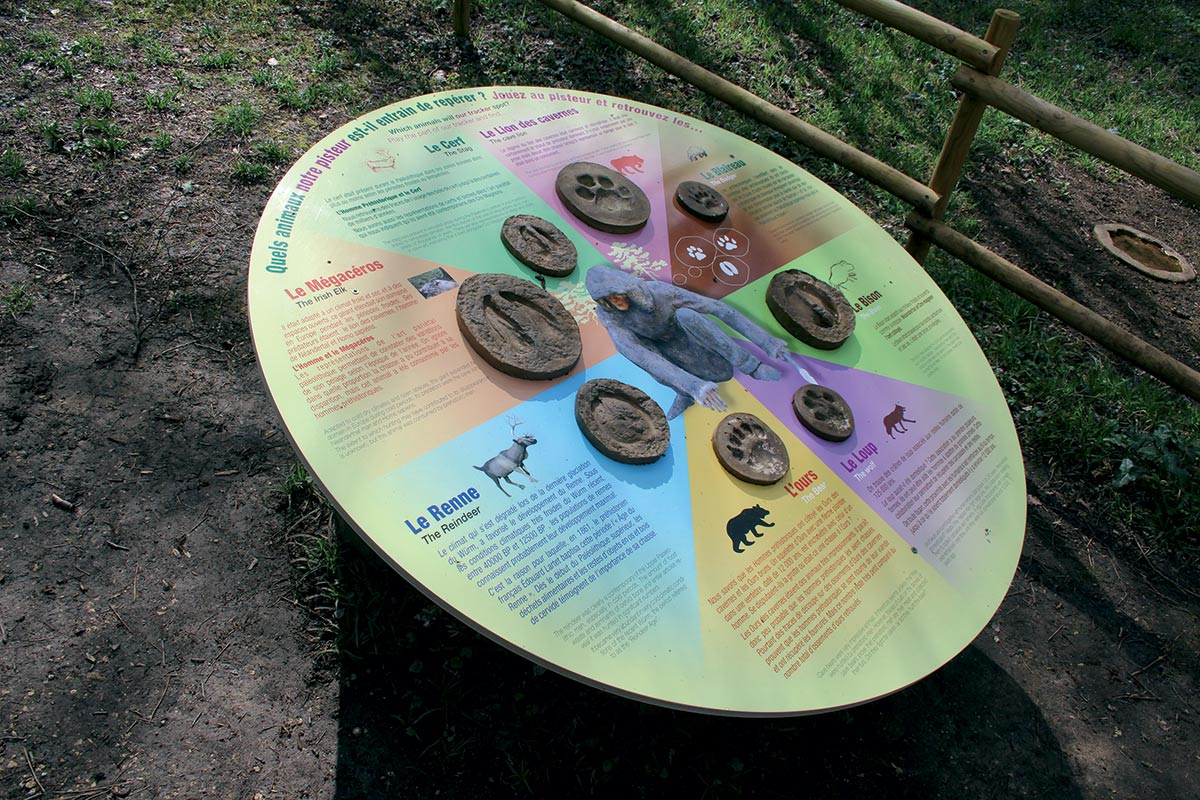 The Prehisto-play
Using a illustrated booklet for children, they will have to sort out prehistoric puzzles that will enable them to discover in a playful way the prehistoric animals and the everyday life of our ancestors (0.90 € the booklet).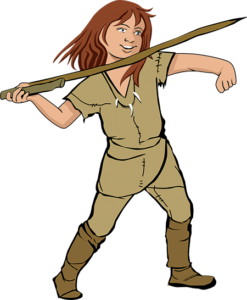 Photograph taking authorized